Hire A Private Investigator To Find Someone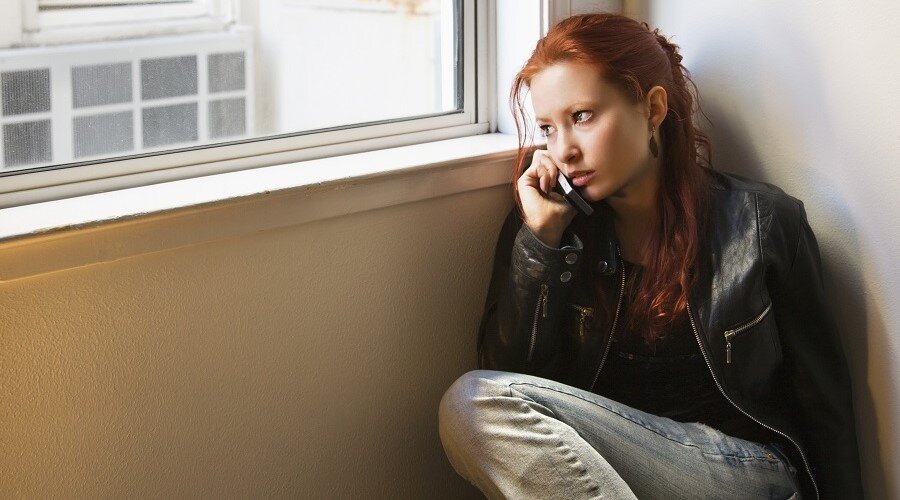 So you are looking at hiring a private investigator to find someone for you. But what exactly does that involve?
Maybe you've been searching for someone yourself and have reached a dead end, with nowhere else to go. With no more leads to go on and desperate to locate this person, maybe you came to the conclusion that hiring a private investigator is your last resort. Well, be rest assured there is hope!
IMPORTANT NOTE:
Before continuing with this article and before you hire a private investigator to find who it is you're looking for, you should consider reporting any missing person to the police, particularly children.
The police will usually only be concerned where
children are missing,
or vulnerable people such as the elderly, or a person who is mentally or physically retarded.
Don't go asking the police to find a debtor for you, unless a crime has been committed by that person.
Also,
DO NOT
consider
illegally hiring a private investigator
to locate someone for you. It has been known for criminals to use private investigators to locate people for their own bad-intentions.
This is illegal.
Why Does Someone Go Missing?
A missing person is really only a missing to those needing to find them, for whatever reason. The "missing person" may not know or be aware that they are being sought after and will not consider themselves as missing.
But whether the person is aware of it or not it can still be very distressing for those needing to find them, particularly with relatives.
The majority of people who are missing are that way because they want to be and not because of abduction or being lost. Usually there are reasons for someone to go missing such as:
Money or debt problems

Family arguments

Marital problems

Psychological problems

Work stress

Having committed a crime

Fugitive on the run

Some unbearable problem they are running away from

The runaway person has found some situation in life that has become so difficult that they need to get away or skip town.
The missing person - or "skip" as they are also known - has lost the ability to confront (comfortably face) an area of their life and have become effect of it.
The solution is to get the runaway back to a condition where they feel they can confront the area of life they are running away from –
but first you have to find them!
Can A Private Investigator Find Someone?
Missing person investigations or skip tracing generally covers finding runaways, lost relatives and debtors; but, are also used in the legal and finance sectors to locate beneficiaries and even witnesses. Private investigators have developed methods to evaluate situations from the information they are given, and from this they can move in a logical fashion in locating the missing person.
An investigator in one country or State may have to use different resources and legal means of obtaining information than one in another country or State; but the methods used and information needed are usually similar. A missing person investigator has the skills, knowledge and resources to locate nearly anyone; provided you know
how to hire the right investigator
and can provide some basic information you should be in good hands.
What Information Does A Private Investigator Need To Find Someone?
The more information that's available to the investigator the better. So whatever you have, no matter how small or insignificant you feel something is, hand it over. Your case may be impeded and take longer if you don't supply all the information you have.
Depending on who it is that is looking for someone will usually dictate what information is available. If you are a business looking for a debtor then the information will most likely be related to a financial agreement. If a family member looking for a birth parent then a birth certificate will be available.
Here's a list of some of the top pieces of information a missing person detective will need when you hire them:
Most up-to-date photograph or full description
Contact details (phone numbers / email addresses).
Occupation and employers details
Previous employers' details
Bank and credit card statements
Habits, hobbies and hangout places
Education and qualifications
Any life problems (money, relationships, etc.)
This information checklist is by no means complete but will give you some idea of what information is needed when you hire a private investigator to find someone for you. As we have said, it is very important to provide as much information to the investigator as you can – it's in your best interest. The investigator will also ask you these key questions or something similar when you hire them at the start, before conducting any type of missing person enquiries.
How Does A Private Investigator Find Someone?
When you hire a private investigator to find someone, you are hiring someone who usually has years of training and experience in tracking people down. The missing person detective you hire will have developed methods and resources over the years while working as a PI.
The investigator uses his skills, knowledge, methods and resources as well as their wit.
To give you some idea as to how the private investigator will proceed; first of all they will ask you for the information mentioned above. The investigator will evaluate the information you give them to build some form of picture and plan.
The investigator will start making enquiries from their office, as this is usually the cheapest and more efficient method. Such enquiries can consist of:
Phone calls to the last known address, neighbors, work, friends, etc.

Internet research, social media accounts, online directories

Online records research

There are many avenues
for the investigator
to pursue and it's surprising what information is available - if you know where to look.
If however, the private investigator you hired to find someone comes to a halt with no more avenues, just dead ends, he will then need to do some, what is called "leg work".
Leg work is simply getting out of the office and making personal enquiries. The investigator will visit the last known address, relatives, and places the missing person could be.
Two Types of Approach the Investigator Can Use to Find People
There are two types of approach or ways of conducting missing people searches when making physical enquiries by phone or through house to house, property to property visits, these are:
An open approach

: this method is overt (open, not hidden) and is used when there is no reason to hide the fact the missing person is being searched for, such as an old friend or family member.



A closed approach

: this method is covert (hidden) where the investigator will need to use his wits, imagination and acting skills to find out information. This method is usually used in finding debtors, fugitives or runaway teenagers that don't want to be found.



This will give you some idea of what to expect and how an investigator will proceed with a missing person case; but all investigators will have their own methods of finding people.
How Long Does It Take For A Private Investigator To Find Someone?
Missing Persons investigations and the length of time used to find someone whose missing varies. Some simple cases take only hours with more lengthy, complex cases taking weeks or even months.
There are a number of factors to consider when talking about how long it takes to find someone. Some of these factors include:
The type and amount of information available regarding the missing person




The age and quality of the information that's available




Is the missing person avoiding being found (as with debtors)




Cost and how much you are willing to spend



These are some things to consider when you want a private investigator to find a person.
The
investigator you hire
will be able to assess whether the case is going to be simple or difficult and may be able to give you an indication of time. But do not expect the estimate to be guaranteed as missing persons cases can take unusual turns, altering the length of time it takes to find a person.
The investigator will usually keep you informed on how your case is progressing so you are not kept in the dark.
How Much Does A Private Investigator Cost To Find Someone?
So, the BIG question always at the forefront of the mind is;
how much does it cost for a private investigator to find someone?
This question has intentionally been left until last for a specific reason.
To understand how much it costs to find someone, it is first important to understand what's involved in Missing Persons investigations. And hopefully now you have some grasp of the task ahead of an investigator.
Online People Search Companies vs Hiring an Investigator to Find Someone
Using online people search websites
If you search online there are many excellent (some cheap and some expensive) web-based people search companies, offering services for finding missing persons, and these can be very useful.
But be aware...
They do web based searches only
They are limited to the data on their system
The data can be old and outdated
There are no other searches done outside of their system
They don't do any physical enquiries
Using private investigators to locate someone
If you hire a private investigator to locate someone:
They also use online databases
They will search beyond these databases
They will conduct house to house / physical enquiries
The costs to find someone
The costs to find someone using a private investigator will vary depending on the following:
The investigator you hire, their experience
The location, town, city, country, of the investigator you hire
The complexity of your case
The methods needed to be employed
The
costs to hire a private investigator
vary as investigators charge differently, but you can
expect either a set-based, hourly charged fee, or both
.
The investigator may at first offer a set fee of say $300-$1000, which will usually consist of office-based enquiries only - phone calls and database searches. This fee will be reasonable and if they successfully find the person, with a few phone calls, then you will be paying a minimal fee.
If they are unsuccessful with the office-based enquiries then more than likely the investigator will switch to charging an hourly fee for physical enquiries - door to door leg-work - if you wish to continue hiring the private investigator to find this person.
An hourly fee you can expect to pay from around $60-$100 an hour for tracing missing persons (or the equivalent in other countries).
Remember, you are hiring someone that has developed their skills and resources to track down even the most elusive of missing people.
If you want to hire a private investigator search our private investigator directory.