Asset Investigations (Uses & Benefits)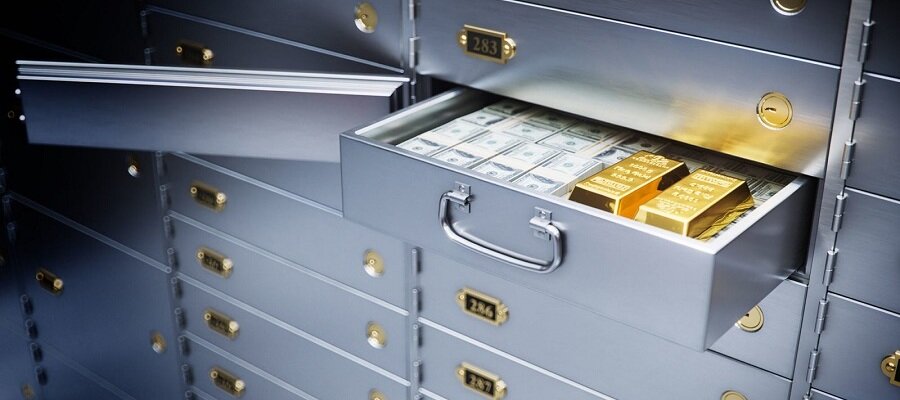 Are you considering taking someone to court in an attempt to recover money they owe you? Has a judge recently ruled in your favor and issued a judgment against another party? But what if the individual or business doesn't have the money? Then you are stuck with court costs, legal fees, and lost time from your work. It turns into a cash drain instead of getting your money back; that's when an asset investigation can benefit your case.
What Is an Asset Investigation?
An asset investigation, also known as an asset search or check, is a type of investigation with the purpose of verifying and/or uncovering the tangible (real, physical) and intangible (non-physical) property belonging to an individual or business.
It is the search and discovery, through public records as well as legal investigative methods, that verifies what property an individual or corporate entity holds. It is not only used to find assets they are known to possess, but to uncover assets they are trying to hide.
The general purpose of an asset investigation is to help individuals and companies satisfy their due diligence in pre-litigation or legal matters that involve some form of monetary pursuit, such as collecting a debt, settling a personal injury case, verifying a partner's financial status during a divorce or child support case.
Examples of Tangible and Intangible Assets
Tangible assets include:
Cash: in a bank account, lock box, or even stuffed in a mattress
Precious metals and stones: gold, silver, diamonds
Property: homes, land, warehousing, office blocks
Vehicles: cars, aircraft, boats
Collector's items: art, antiques
Office equipment, inventory, furniture, machinery
Intangible assets include:
Investments: stocks, shares, bonds
Intellectual property: patents, trademarks, copyrights
Digital currencies
Insurance policies with a cash value
Branded internet domain names
Artistic works: literary, music, motion picture
What Shows Up in An Asset Check?
A thorough asset check will generally reveal property ownership, business ownership, trademarks, patents, ownership of vehicles, aircraft, watercraft, stocks and shares, collectible art and antiques, etc. The check will also disclose financial solvency, bankruptcies, judgments, liens, current asset holdings, and current liabilities.
Asset Search Companies
There are various types of firms that conduct asset searches. Such companies include:
Asset investigation companies (specialists in asset investigations)
Private investigation firms
Debt collection agencies
Legal investigators (for attorneys and law firms)
Background check companies
Two Classes of Asset Investigations
Generally, there are two areas asset and liability investigations are employed for; individuals and corporate businesses. Depending on the requirements and circumstances of a case, the following is a sample list that data checks and inquiries can be performed on.
Individual Asset Search Investigations
Deeds of property and real estate
Mortgage, income, financial records
Motor vehicle, aircraft and watercraft registration and liens
Court judgments and bankruptcy data
Civil and criminal court records
Federal and state tax liens
The person's aliases and linked businesses
Transferred or hidden assets
Corporate Asset Search Investigations
Deeds of property and real estate
Financial information; brokerage accounts, mortgages
Court judgments and bankruptcies
Federal and state tax liens
Corporate filings
Business affiliations
IRS employee benefit data
Uniform Commercial Code liens (UCC filings)
Security and Exchange Commission fund disclosures (SEC filings)
Vehicle registrations
Who Best Conducts Asset Search Investigations?
A common belief is that an attorney or accountant would be the best choice for undertaking this type of investigation. From the aspect of looking through traditional financial records, they would be the ideal choice. However, in most cases, you are dealing with a party who may be hiding assets, whereby the accountant and attorney will be completely out of their element.
An asset search should be conducted by someone who is specially trained and qualified in asset investigation and recovery cases, such as an asset search private investigator. His knowledge and special skills allow him to look into areas an attorney or accountant wouldn't have expertise in. The asset investigator can uncover unreported income and property which may escape their eyes.
The investigator may only need to do a small amount of research before discovering the other party has nothing financially, or otherwise, for you to make a claim upon, or to discover the party has ample assets to repay the debt they owe. In difficult cases it may be necessary to research all of these areas above and more before making a final conclusion.
How Much Does an Asset Search Cost?
As with most investigations, the cost to perform an asset investigation varies widely. It will depend on the type of case (individual or business), the complexities of the case, and how deep the investigation needs to go (how much time spent).
The Cost of an Online Asset Search
An asset investigator will usually start off with simple more cost-effective methods of finding data; using online databases and performing online investigations from an office. These online database reports will usually be charged at a flat fee ranging from $150 and $3000.
The Cost of Physically Locating Hidden Assets
As said, case complexity varies. These complexities are caused by the cunningness of the person (or people) trying to avoid liability for a debt. An online digital trail can often come to a dead end, resulting in the investigator having to use traditional boots-on-the-ground work to locate hidden tangible assets.
Do You Really Need an Asset Investigator?
Asset investigation services are never a requirement, but it can give you a major advantage. The information you learn from an asset investigator reduces your risk of additional loss, and increases your odds of collecting on owed debts or alimony.
Having the asset investigation done prior to extending substantial credit to a new customer, lending money, or making a substantial investment can help you avoid losing-situations completely.
When you feel that little nagging feeling that something is not quite right, you should take the time to find out. The small cost of an investigator asset search, will allow you to negotiate with greater confidence.