Private Investigation Business Listing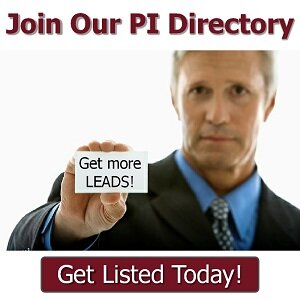 If you're a private investigator or detective then apply for a business
listing
to our private investigator directory
. Just complete the application form below.
IMPORTANT - PLEASE READ
We are serious in keeping this PI directory a HIGH Quality business directory to help promote genuine PI businesses. Therefore, before you apply, our PI business listing comes with some terms and conditions, so please read our application terms and conditions first to prevent rejection of your application.
Once your application has been manually reviewed (according to our Terms & Conditions) and added to our directory, you will be notified by email. Businesses usually get listed within 24-48hrs.
Why Get A Listing?
This is a High Quality Manually Reviewed PI Directory

Recieve

100% FREE Direct Enquiries

F

rom Potential Clients

Get A FULL PROFILE

Listing Of Your Business & Services

Get A High Quality Link Back To Your Own Website

Get

3 Additional Deep-Links

For Your Website Pages' S.E.O.

Add

Links To Your Social Media

Pages

IMPROVE

Y

our Website's Search Engine Ranking Position

Get Online

Social Media

Exposure

For Your Business

Reach MORE Potential Clients
Business Listing Submission Form